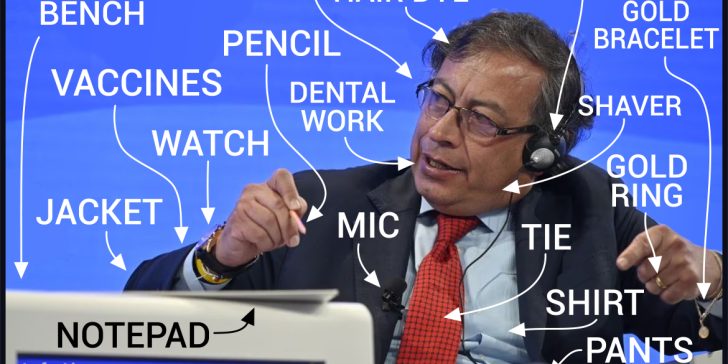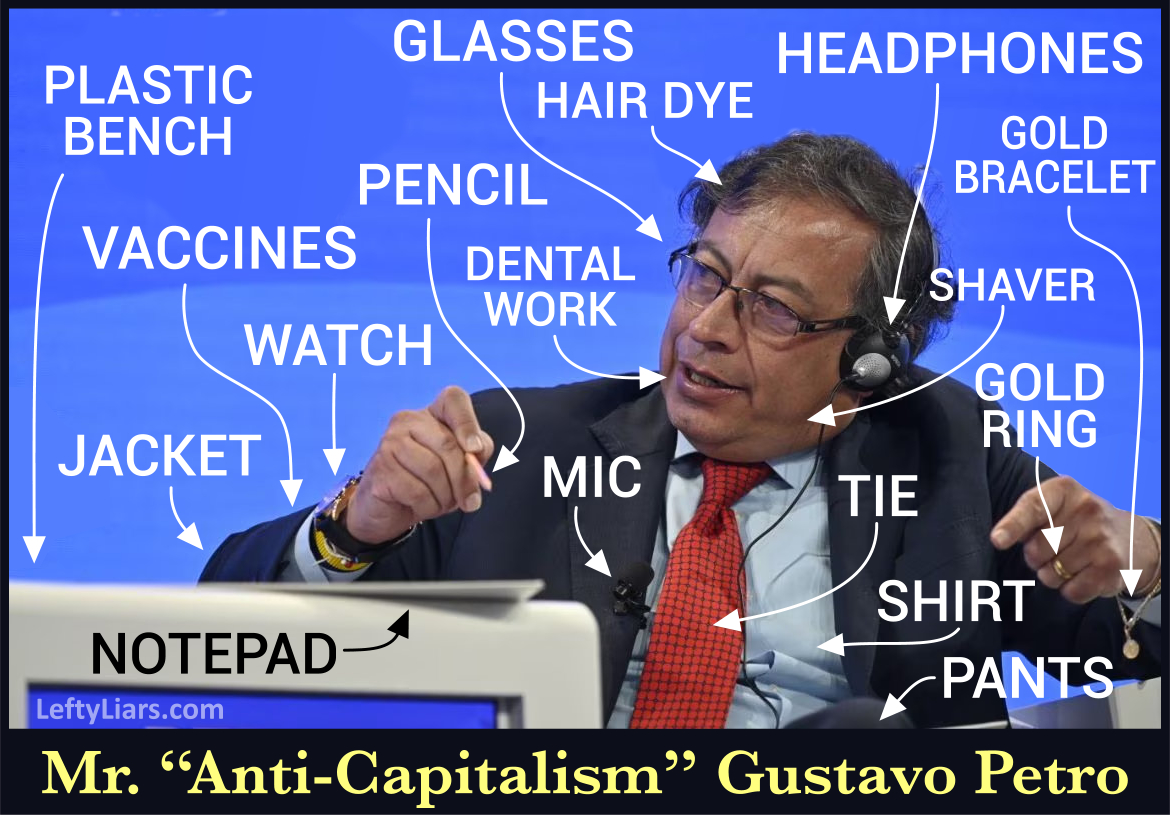 Former terrorist Gustavo Petro, now President of Columbia, appeared at the World Economic Forum in Davos, Switzerland, yesterday to insist that humans must "overcome capitalism." Gustavo, 63, an extreme far-left communist and climate alarmist, was, in his younger years, a senior member of the Marxist M19 terrorist guerrilla group that bombed, kidnapped, and murdered many civilians and security personnel in Columbia. M19 stormed the Supreme Court in 1985, murdering more than 100 people, including 24 judges. Petro was conveniently in prison on weapons possession charges when the mass murder occurred, so he only served 18 months.
After prison, he entered politics and did what every ex-guerrilla does to reach the top of government in third-world hellholes. He became the rabble-rousing mayor of Bogotá, Colombia, and eleven years later, in 2022, at 62, Gustavo Petro became President, which shows once again how little communists mind being governed by fiendish villains. He will now wreck whatever remains of Columbia over the next few years.
An excellent example of the World Economic Forum's wickedness is that they invited an abominable cur like Gustavo Petro to sit on their stage and lecture the world about the evils of capitalism. It was appropriate that they sat him next to another climate alarmist, Al Gore, a rich Champagne socialist.
"Either humanity is extinguished by capitalism," Petro grumbled, "or humanity overcomes capitalism."
Ironically, he said this while sitting in a modern white leather lounge chair, wearing a jacket, shirt, tie, belt, socks, shoes, glasses, headphones, a watch, some pants, and underpants. The shoes included heels, soles, a tongue, shoe-tacks, glue, shoe polish, and shoelaces. Even the ends of his shoelaces bore aglets on their tips to keep them from fraying. His belt included a leather strap, a buckle, and a keeper. The buckle includes a frame and a prong. The prong goes through holes in the belt, made in a factory by a hole punch press. Gustavo Petro's shirt, made by a textile factory, included a collar, cuffs, a placket, buttons, a yoke, sleeves, a tail, a pocket, a gusset, and a hem. Another factory-made the plastic shirt buttons by injecting melted plastic into a metal mold with a plastic injection molding machine. The molding machine's main components include a clamping unit and injection unit, with barrel, screw & nozzle, a control unit with control panel, controller, sensors, and actuators; a hydraulic system with pump, motor, valves & cylinders; an electrical system, power supply, a cooling system, heat exchangers, piping and valves, a hopper, conveyors, and a material dryer. His watch has about 150 components, including the movement, the dial, hands, crystal, case, crown, bezel, pushers, screws, gaskets, jewels, cogs, and bearings.
Even Gustavo Petro's dog, 'Kamala,' an American Pit Bull Terrier trained to kill at the mention of a secret command, owes its life to capitalism since it has protection from fleas, ticks, heartworms, and various diseases common to canines. If Gustavo doubts how utterly dependent he and Kamala are on capitalism, he should consider what it takes to make something as simple as Kamala's dog collar.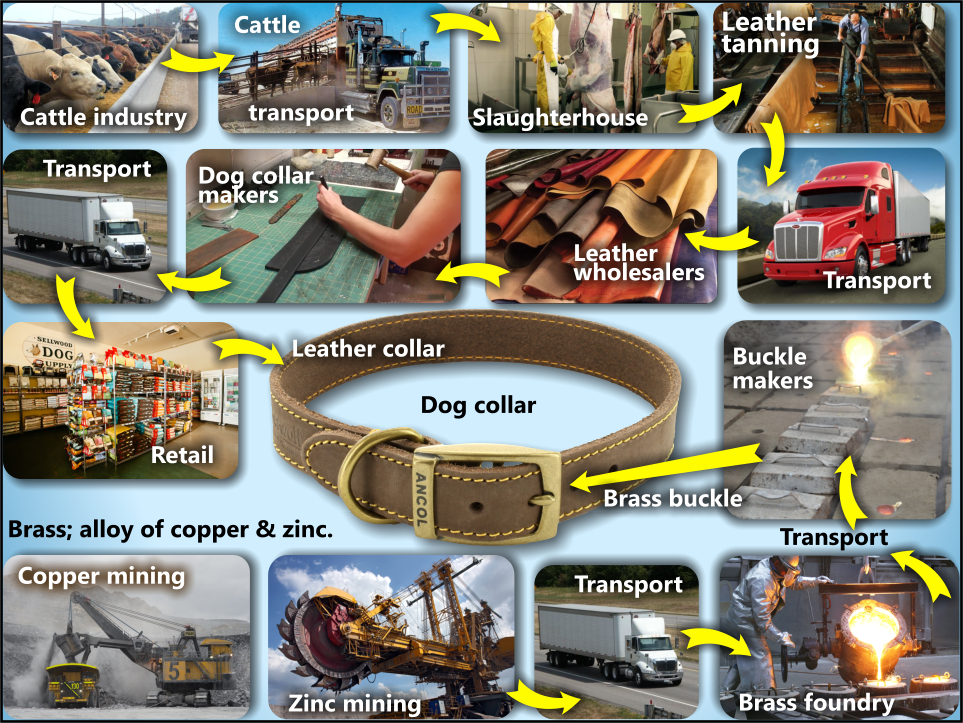 All these bits and pieces exist thanks to capitalism. Gustavo Petro drives a car, flies in jets, owns a cell phone, iPad, laptop, and desktop computer, and goes online using the World Wide Web. In his home are dozens of appliances, gadgets, tools, machines, items, materials, accessories, and thousands of objects made of tens of thousands of components, each made in a factory.
Without capitalism, Gustavo Petro would be naked, foraging for roots and berries, using stone-age implements made by his own hands. His life span would be about 35 years if he were lucky.