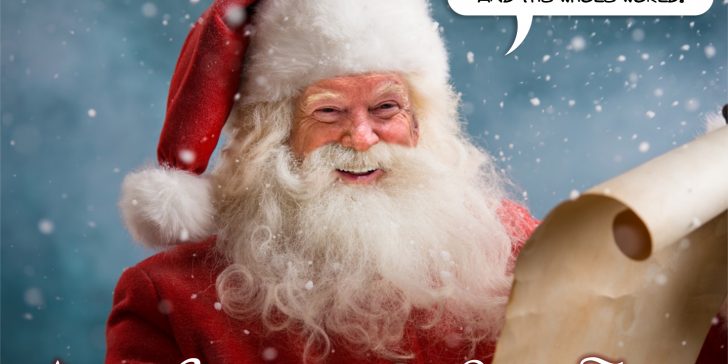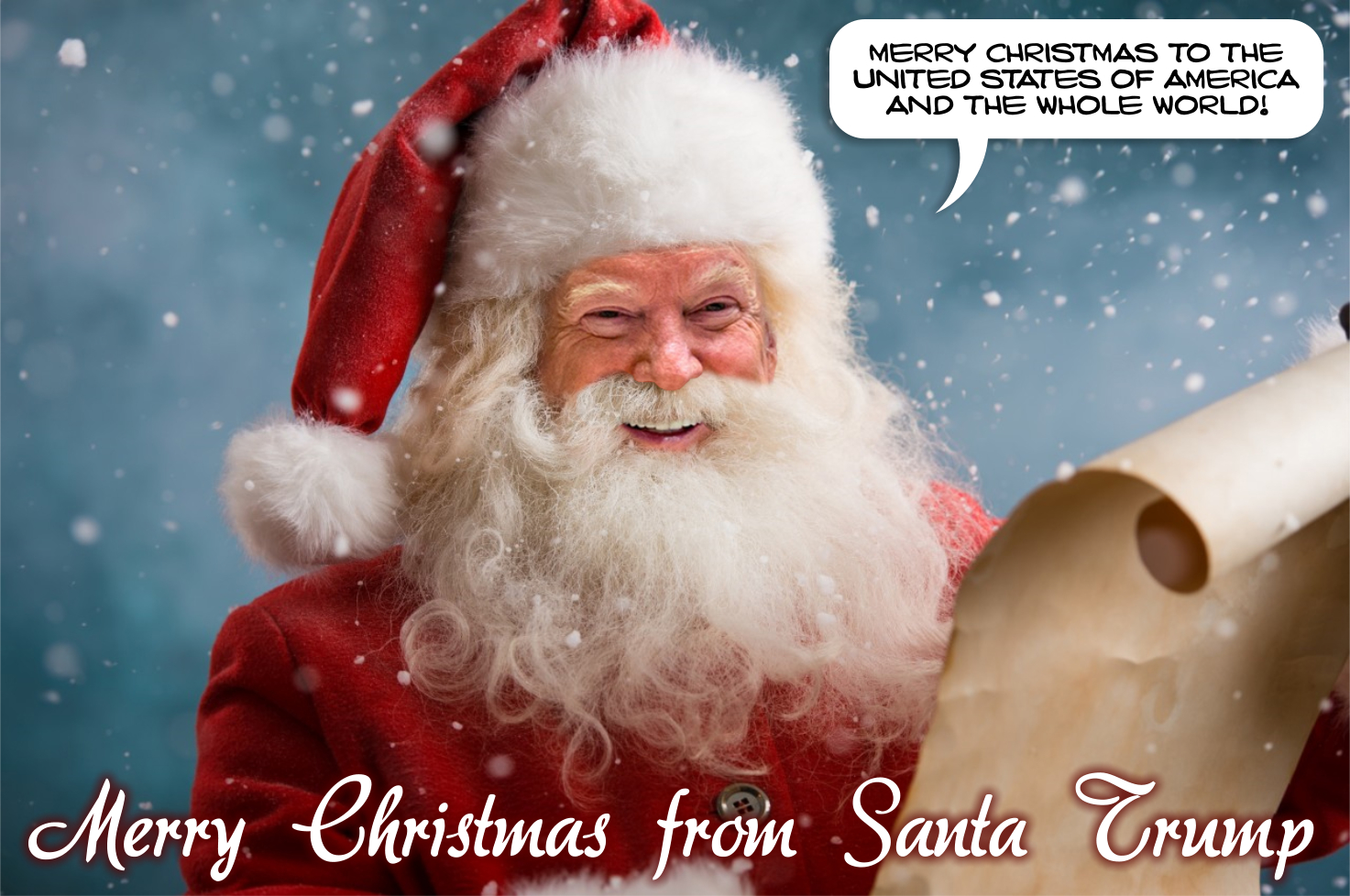 Who would make an excellent Santa Claus? As I look through history's pages, I see many great men, but it would be difficult to find a more perfect Santa than Donald Trump.
To be honest, Donald and his family have been more than Santas – they are saviors in the United States.
Taking no money for their work, they have tirelessly toiled to make America great again, often while most of us were sleeping or on vacations.
While they did this, they were under constant attack from Socialists and Fake News the world over, ever ready to lie and besmirch the Trumps.
For making America and the entire planet safer, happier, wealthier, and healthier, the Trumps deserve every award there is.
To Donald and family, please accept our grateful thanks, and rest assured you will be remembered in the pages of history as one of the greatest American families.